Scripted has launched CruiseControl.co, a full-service, data-driven content marketing solution for business owners.
What is CruiseControl?
From CruiseControl's About Us page:
"What is now CruiseControl.co started as a program within the Scripted.com platform in 2017.
After years of connecting content writers and business owners, the team at Scripted saw that many people struggled to create and implement the content strategy necessary to reach their traffic and conversion goals."
CruiseControl.co offers a full-service content marketing solution, using proven tactics that drive targeted traffic, improve search engine visibility, and increase conversions.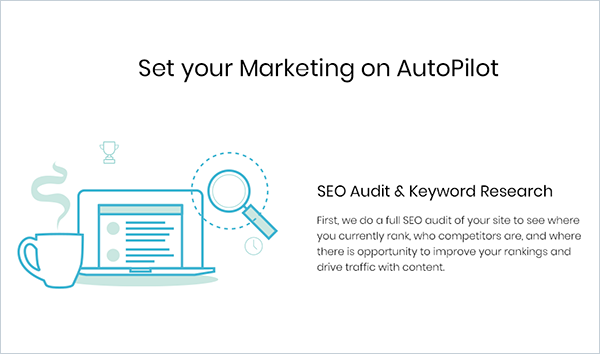 Scripted's SEO specialists will create a content strategy uniquely designed to exceed your business goals.
Scripted's top writers will be selected according to industry expertise to create content in a variety of formats for a winning combination to engage and grow audience engagement.
To learn more about CruiseControl's offerings and pricing, check out: https://www.cruisecontrol.co